Corporate Social Responsibility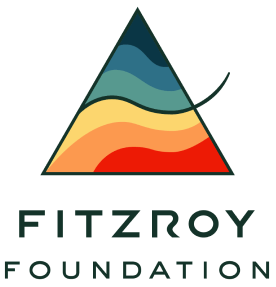 Rockhampton Management's Fitzroy Foundation is a philanthropic organisation committed to helping students in Hong Kong and Japan access the education they otherwise are not able to. As an organisation, we believe in the power of education to transform lives and create a better future for individuals and communities alike.
Our Mission
The Fitzroy Foundation was established in 2015 through donations from the principals and colleagues of Rockhampton. At the heart of our mission is a commitment to being a good corporate citizen through philanthropy and community involvement. The objectives of the Fitzroy Foundation are aligned with the UN Sustainable Development Goal 4: to ensure inclusive and equitable quality education and promote lifelong learning opportunities for all. We understand that, as a company, we have a unique position of influence and responsibility, and we take that responsibility seriously. That's why we established the Fitzroy Foundation, to channel our resources and expertise towards making a positive difference in the world.
Every student deserves to learn and grow, regardless of background or circumstances. Inspired by our mantra of Learn. Earn. Return. we help these students unlock their full potential and achieve their dreams by providing financial support, mentoring, and other resources.
Rockhampton's Fitzroy Foundation embodies our dedication to making a difference in the lives of young people through our commitment to philanthropy and community involvement. By working together, we can create a brighter future for all.

Financial Support
The Fitzroy Foundation focuses on meeting the educational needs of individuals in Japan and Hong Kong who face significant challenges and who are unable to help themselves due to circumstances beyond their control. By providing new avenues to enhance their skills and broaden their available opportunity set, the Foundation aims to strengthen inter-generational social mobility.
In Hong Kong, the Fitzroy Foundation has financially supported two non-profit organisations, Teach4HK and Teach Unlimited Foundation. Their mission is to enlist outstanding university graduates to serve in schools with underprivileged students, aiming to motivate and inspire the students through innovative teaching programs.
In Japan, the Fitzroy Foundation has worked with Kidsdoor and, more recently, Hachioji Tsubame Juku, both of which offer free private tutoring and coaching to students outside school hours to help them gain entrance to their desired universities and high schools, which might otherwise be out of their reach academically or financially.
Programs include:
Non-Financial Support
As well as providing funding through Fitzroy Foundation, Rockhampton Management supports organisations by creating in-house volunteering opportunities that enable team members to share their experience with students from the local community.
Programs include:
English Rockers
English Explorers
GambaRockers
Approved Volunteering Activities
Santa Rockers
Disaster Relief
Apart from education-related projects, the Fitzroy Foundation has also supported disaster relief causes. For example, following the earthquake on March 11th, 2011 and the subsequent nuclear accident in northern Japan, the Foundation coordinated donations from team members. As a result, a substantial sum was raised and donated to the Japanese Red Cross, which was the organisation leading the distribution of aid in the region.